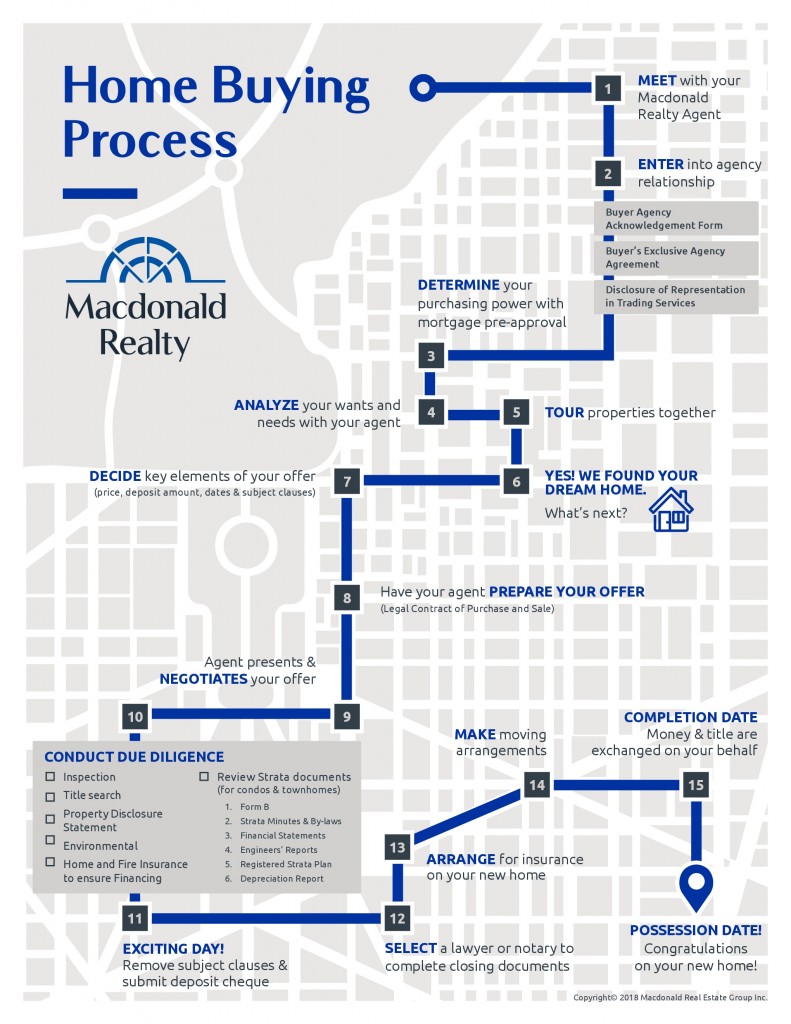 Backed by an impressive portfolio of innovative programs and tools, professional support, and the combined resources, services and knowledge of over 20 offices, I'm ready to put my extensive expertise to work for you.
No matter where you're starting out on your real estate journey – whether you're looking to buy your very first home, looking to buy an investment property, or dreaming of moving away, I'm equipped with the latest information and strategies to help you with the purchase of your new home.
Here's how the process works:
Let's meet up

to determine your real estate goals. From there, if you're happy to move forward, you'll enter into an agency relationship

Once you've determined your purchasing power with mortgage pre-approval, we'll analyze your wants and needs and start touring properties together

Yes! We've found your dream home. From here, I'll prepare your offer, present it & begin negotiating

The big step! Next, we'll conduct due diligence. This includes the inspection, title search, property disclosure statement, environmental, home and fire insurance and reviewing the strata documents (for condos & townhomes)

You'll remove subject clauses and submit the deposit cheque

Next, you'll need to select a lawyer or notary to complete the closing documents, arrange insurance on your new home and make moving arrangements

Completion date! The money & title are exchanged on your behalf

Possession date! Congratulations on your new home
Real estate, like life, never stands still. Momentum is critical, as is acting when the time is right, and recognizing opportunities. I'm here to help you see the potential and make it happen.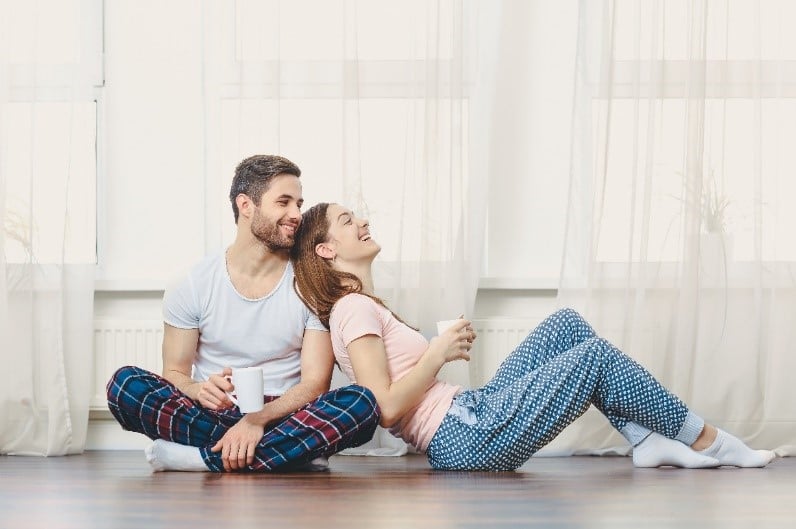 Testimonials
" "We had the distinct pleasure of meeting and dealing with Sharon Williams for the first time five years ago when she assisted us with the purchase of our home in North Delta. At that time Sharon displayed professionalism and expertise in the following areas: listening to and understanding her clients expectations, selecting appropriate properties for viewing, advising and negotiating on behalf of her clients. Since the completion of that first deal, Sharon maintained a professional contact with us over the years by way of phone calls, personal visits and direct mailings. We have been completely satisfied with Sharon and recommend her without hesitation as a caring and competent Realtor." "
- Paul and Maureen Sevick
" "If you are considering Sharon Williams as your realtor, then you are making a good decision. We had the privilege of working with Sharon, February through April of 2009. There are so many things that can be said of Sharon and they are all good. Some words that can describe her are: Professional, patient, knowledgeable, tireless worker, thorough, good listener, diplomatic. Sharon listened to what we wanted, screened listings and showed us many options. When we made an offer, she was thorough with the preparation and presentation. She made herself available on our time schedule and made the ordeal of purchasing a home much easier. We are very pleased with the home that we bought and are happily living in White Rock. Sharon has not requested this letter, but we do so willingly." "
- Bob and Dianne Nicholas
" "Sharon, many thanks for your patience and complete understanding of my needs in both the sale and purchase of my homes". "
- Rose Pidborochynowski
" "During the course of the listing, I found Sharon to be expedient, thorough and friendly. Our home sold very close in price to the price she recommended, within the time period we required. My wife has referred her to family and friends both in Vancouver and Surrey, with positive results. Sharon, I wish you all the best and I hope we may work directly with you once again." "
- Dr. S. Singh
Previous
Next